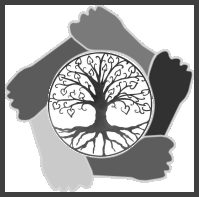 Greetings and Salutations from Whispering Lake Grove!
While we would love to gather together for Pagan Pride and Harvest Tide as in years past we must bow to circumstances and reconfigure our plans for Pagan Pride 2020.
Through no fault the Universalist Congregation of Erie is closed until further notice, and to retain social distancing gathering in community groups is discouraged. Therefore, we have decided to continue with our virtual online presence and bring the plans down to a more manageable level.
On Saturday, September 19th we will be presenting a public workshop on various Pagan discussion topics. This will hopefully be in a panel discussion format where our members will present and the folk will have the opportunity to ask questions and interact with other members of the community. Following the discussion period the members of WLG will present the traditional Harvest Tide ritual in virtual form.
Of course, we are saddened to have to cut back so much, but ideally, the finances, ideas, and enthusiasm will be saved up and multiplied for 2021.
Keep an eye open for more announcements prior to the event, we hope to see you there!!
If you have any questions, comments, or concerns, please feel free to contact our Senior Druid at senior.druid@wlg-adf.org